name:Blare Yotoshi
nickname:silent boy
age:18
personality:quite,shy,scared,friendly,sometimes mean and angry when he dosen't get his way and dosen't like to be looked down on.
while on the other hand Blare is truly caring,kind,loyal,playful,friendly,a bit shy,silly,sarcastic,seriouse at times,hyper and happy the next and sometimes mean depending who you are or what you do to her or around her.
gender:female(but she pretends to be a boy i'll explain further in the history)
looks:avatar is her primary look but she originally looks.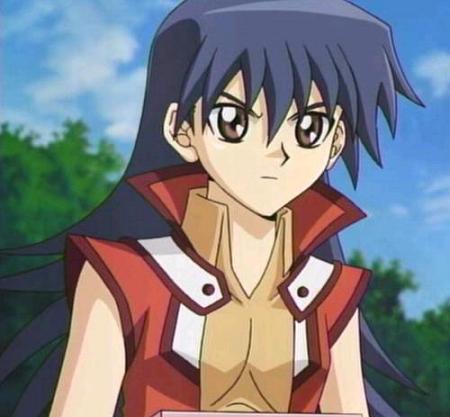 history:Blare was a very shy girl who grew up in a neighborhood filled with boys not many girls sine the girls stayed in side while the boys played all day,blare didn't like this and thought it was lame so she decide to go against it but later was then picked on by the boys to where she would go under cover as a boy her self alway's trying to fit in with the boys and it worked all she need was to keep her cloths on mainly her jacket and her hat and she could never be caught. see as this was a constant thing that she did dressing up like a boy became normal to her forgetting her girlish self a bit but every now and then would return to that phase but for some reason liked playing as a boy and kept at it.
clan:Yotoshi
Clan History:noting really is known about her clan not even she knows about them
elements:Fire,water,ice,Aero and a little earth in the mix.
weapon name:noneyet
weapon looks:none yet
about your weapon:nothing
about your self:um.....?
Likes:
Teddy bears
her hat
dressing up as a boy
playing as a boy
playing with boys
playing boy games
getting rough at times
studying
reading
acting silly
sweet stuff
cute animals
cute guys
cute girls
Dislikes:
being called a girl
being treated like a girl (at times)
not getting what she wants
idiots
stupid guys
guys who think they know it all
people that are smarter then her
annoying people
being annoyed
being bothered